Ascot Autoclaves are proud to have been in business for more than 25 years.
Ascot Autoclaves Ltd was formed in 1994 servicing, validating and upgrading Hospital Laboratory and Benchtop autoclaves. As the business developed, the company have added the servicing and validation of washer/disinfectors and endoscope washers to it's range of services.
We are committed to a continuous programme of improvement and training in all areas of our products and services. We have recently introduced manufacturer certified (bespoke) autoclave engineer and user training as well as full steam testing using your site or our in house training facilities.
Our office and factory are based in Wokingham and are strategically placed adjacent to the M4 motorway, close to London, with easy access to England, Scotland and Wales.
Accreditations
Ascot Autoclaves Ltd have engineers qualified to carry out validation of Autoclaves, Sterilizers, Washer/Disinfectors and Flexible Endoscope Washers to HTM2010, HTM2030, and HTM2031, HTM01-01 and HTM01-05.
Ascot Autoclaves have achieved IAF accreditation standards to:
ISO 9001:2015
ISO 13485:2016
The IAF accreditation and our Quality Management Systems support Ascot Autoclaves servicing and testing business, where reliability and competence link with the highest levels of service to satisfy all of our customer's requirements.
Ascot Autoclaves Ltd have ongoing investment in Health & Safety systems and training, and SafeContractor accreditation.
Ascot Autoclaves Ltd is formed to service, validate and upgrade hospital, laboratory and bench-top autoclaves.
Ascot Autoclaves built it's first all new autoclave using advanced control system technology developed for upgrades. The control system of Ascot Autoclaves has been continuously developed since to ensure that products supplied by the company are always at the forefront of technology.
Ascot Autoclaves purchased the business of SAL Pharma from Wordsworth Holdings.
Ascot Autoclaves acquired the businesses of Meddydent Ltd, Wardall Engineering Ltd and Autoclave Maintenance Controls (AMC).
Ascot Autoclaves acquired the business of Health Service Associates (H.S.A.)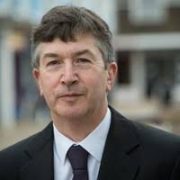 Robert Warren
Managing Director
Robert Warren is our working MD. He has been in the autoclave / steriliser industry for more than 40 years and has a wealth of knowledge and experience which he actively shares with the team.
Ascot Autoclaves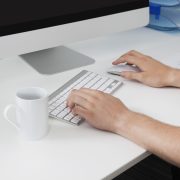 Office Team
Support & Accounts
Our friendly, helpful office team have more than 25 years autoclave / steriliser experience between us and would be delighted to hear from you.
Our qualified team cover the majority of England, Scotland and Wales.
Ascot Autoclaves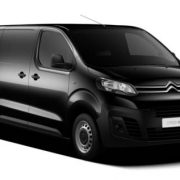 Engineering Team
Installation, Servicing & Maintenance
We are proud to carry out service contract work as required by our customers.
Our DBS checked field service team has more than 150 years combined experience in autoclaves, washer and medical device servicing and breakdown (hospital, dental and laboratory).
Ascot Autoclaves